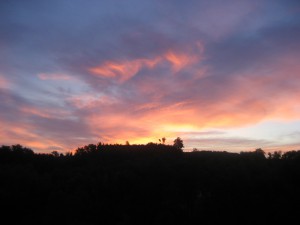 I went to Ars Electronica Festival 2008 in Linz, Austria this summer. I like this beautiful small city.
http://www.aec.at/en/festival2008/
This year's festival seemed a little quiet. Ars Electronica Center, the mountain train, there were many things under renovation in Linz. Because of a preparation for next year. Linz will be an European capital of culture 2009.
http://www.linz09.at/en/
This year's festival theme is "A NEW CULTURAL ECONOMY." The theme is not so exciting word but is reflecting important change of the festival. I think the meaning of participation is changing dynamically in the last few years. Participation is no longer ad hoc relation with each project. Many artists aim at a making relation with society.
Digital Communities category of Prix Ars Electronica is very relevant to the theme but its exhibition was only panel. I hope next year's festival will be great.
I met my important friends living there again. I spent wonderful days at Linz.